CYSED Attends a Lecture and Discussion Session at the British High Commissioner's Residence.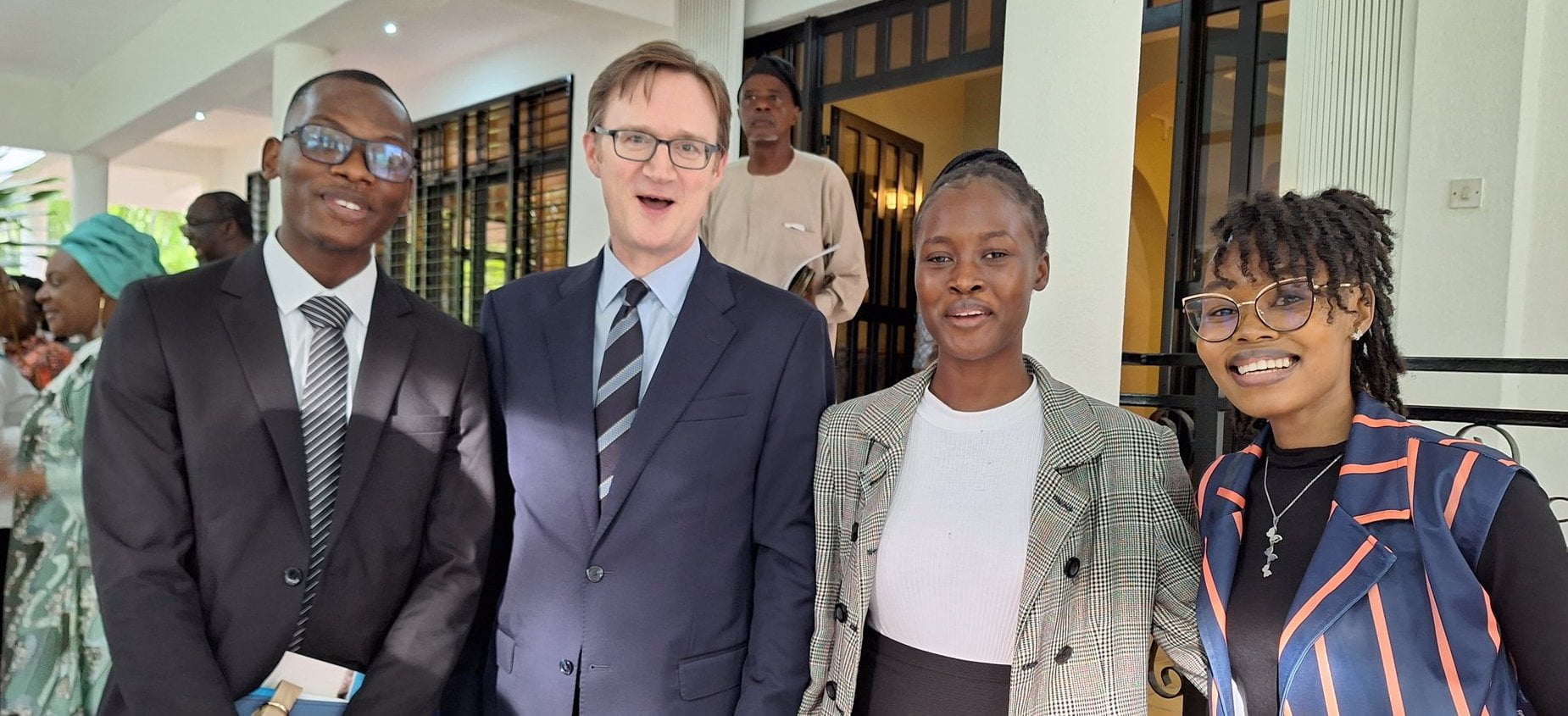 Written by Orishadipe Peace and Amina Allision 
On the 28th of July 2023, representatives from CYSED attended a lecture at the British High Commissioner's Residence in Abuja, Nigeria. The lecture which was co-hosted by the Aig-Imoukhuede Foundation's Executive Vice-Chair, Ofovwe Aig-Imoukhuede, and the British High Commissioner, Richard Montgomery featured Professor Stefan Dercon of the Blavatnik School of Government, University of Oxford. The event served as an excellent platform for key stakeholders and prominent figures from various fields to convene and engage in constructive dialogue on critical development issues.
Professor Stefan Dercon's lecture focused on Reshaping Elite Bargains and Gambling on Development. He discussed the present state of Nigeria in terms of socioeconomic indicators and what is required of the elites in driving change. He highlighted the vices that hinder countries from attaining sustainable development and the initiatives various countries such as China have taken to achieve economic growth. In concluding his presentation, he offered insights on how elites in Nigeria can use their power and influence to drive change for development.
Following the lecture, attendees had the opportunity to ask Professor Dercon intentional questions on how elites in different sectors could make a lasting impact on the economic development of Nigeria. The atmosphere was one of intellectual curiosity and camaraderie, enabling attendees to forge meaningful connections and potential collaborations.
Mr. Aig-Imoukhuede redefined an elite as "a person who is outstanding in any field or industry they are in". He charged that all the attendees are elites and all have an important role to play in making a change in Nigeria.
CYSED is grateful for the opportunity to attend this event. The lecture and discussion session provided valuable insights into Elite Bargains on Development, and it helped to foster a better understanding of the challenges and opportunities presently facing Nigeria. Through active participation in such intellectually stimulating engagements, CYSED aims to foster meaningful partnerships and contribute to the collective efforts in tackling global issues.