Promoting Healthy Living: CYSED's Fitness Event for Cybersecurity Professionals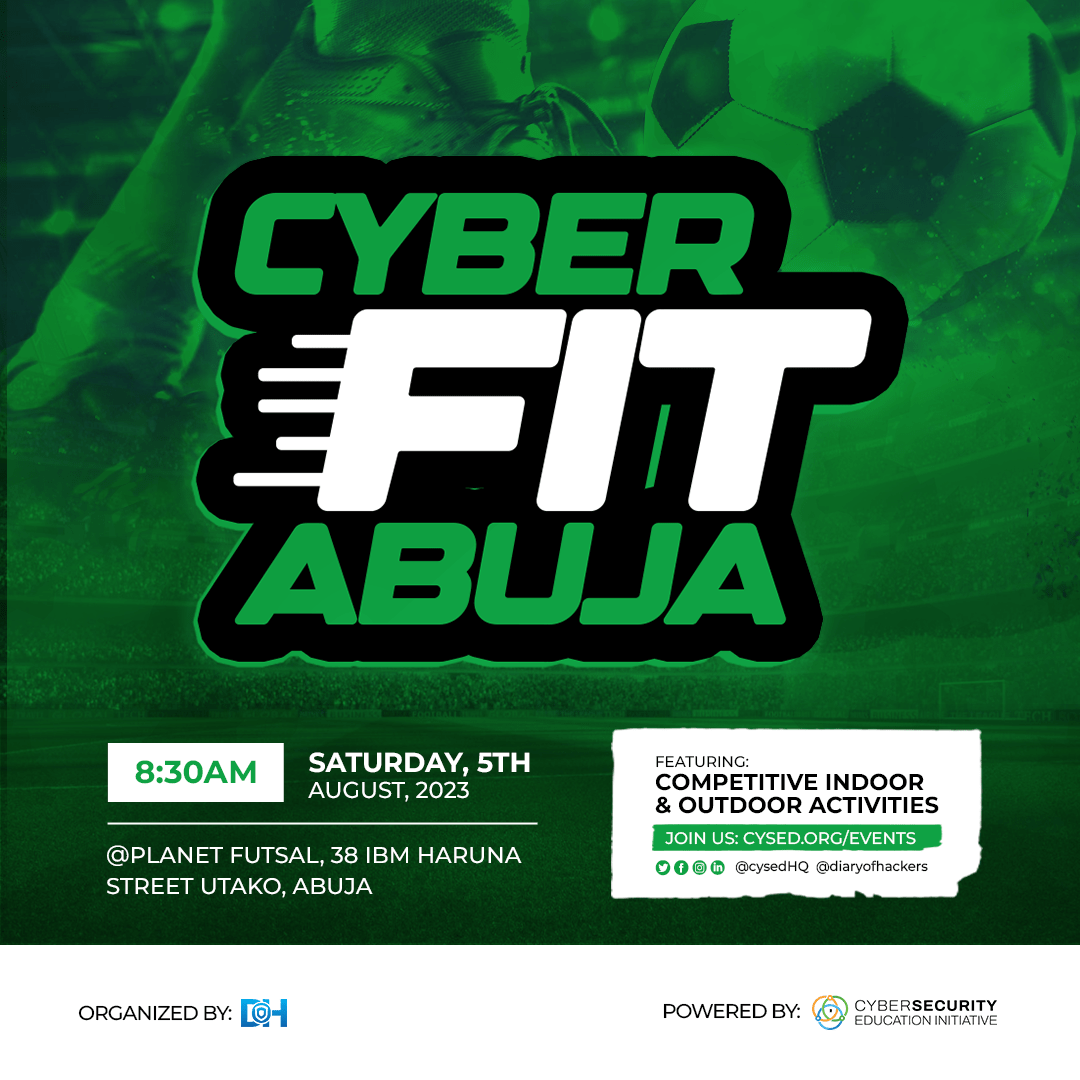 In a groundbreaking initiative aimed at bolstering the well-being of cybersecurity professionals, the Cybersecurity Education Initiative (CYSED) is all set to host a one-of-a-kind fitness event, aptly named "CyberFit Abuja." This innovative event seeks to promote the significance of physical health and its direct correlation to the effectiveness of cybersecurity professionals. With the ever-evolving challenges in the cyber landscape, CYSED recognizes the importance of nurturing the mental and physical resilience of those at the forefront of defending our digital realm.
The Rationale Behind CyberFit Abuja
In an era when cyber threats are becoming increasingly sophisticated and relentless, the health and well-being of cybersecurity professionals are often overlooked. The demanding nature of their roles, coupled with long hours spent in front of screens, can take a toll on their physical and mental health. As the defenders of our digital infrastructure, their alertness and effectiveness are vital to safeguarding our sensitive data, critical infrastructure, and overall digital safety.
CYSED, an organization dedicated to enhancing cybersecurity education and professional development, has recognized this crucial aspect. By organizing CyberFit Abuja, they aim to shed light on the intrinsic link between physical fitness and cybersecurity prowess. Studies have shown that regular exercise and a healthy lifestyle can improve cognitive abilities, focus, and overall mental well-being, essential traits for cybersecurity professionals who must remain vigilant against cyber threats.
The CyberFit Experience
Participants can expect a day filled with exhilarating activities designed to get their hearts racing and their minds engaged. From intense indoor challenges that test problem-solving skills to outdoor team-building exercises, CyberFit promises an unforgettable experience. In between the bouts of physical activity, attendees will have the opportunity to network with like-minded professionals and exchange insights and strategies to further bolster the cybersecurity community.
Promoting a Holistic Approach to Cybersecurity
The CyberFit Abuja event not only emphasizes the need for a physically fit cybersecurity workforce but also advocates a holistic approach to security. Cybersecurity professionals are often focused on enhancing technical skills, but the importance of maintaining a healthy work-life balance and personal well-being should not be underestimated.
CYSED believes that by promoting physical health, mental resilience, and camaraderie among professionals, the overall cybersecurity community can be better equipped to tackle the ever-evolving challenges posed by cyber threats.
Don't miss the CyberFit Abuja Event!
For cybersecurity professionals in Abuja and beyond, CyberFit presents an invaluable opportunity to prioritize their health while fostering a stronger, more connected cybersecurity community. Mark your calendars for Saturday, 5th August 2023, and be part of this extraordinary experience.
RSVP: https://cysed.org/events/
Remember, a fit and healthy workforce is the first line of defense in the battle against cyber threats. Join CYSED at CyberFit Abuja and take a step towards a more secure digital realm.